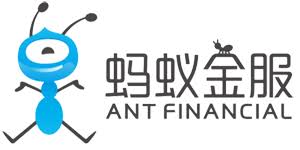 "AI is being used in almost every corner of Ant's business,"
Yuan (Alan) Qi, a vice president and chief data scientist at Ant
Ant Group
Ant Group is the fintech affiliate of Alibaba. It was founded as Ant Financial in 2011 to operate Alipay, the digital payment system of Alibaba set up in 2004 to establish escrow payments for customer transactions. Alipay has expanded to be much more than a payment platform and is now used for commercial transactions, financial transactions, daily life transactions, and to access over two million third-party apps (see Figure 1).
Alipay has over 1 billion annual active users, over 700 million monthly active users, and more than 80 million active merchants. Ant Group not only works with Alibaba, which remains its main customer, but also with many other partners such as banks, asset managers, and insurers. Ant Group works with more than 2,000 partner financial institutions to give them access to customers and help them offer financial services.
Figure 1. Alipay on mobile phone
Ant Group has its own products: asset management (Yu'e Bao for money market funds), consumer credit (Huabei), health care (Xiang Hu Bao), private banking (MY Bank), and credit scoring (Zhima Credit). Some of its products can be combined with its partner products to enhance customer insights and risk management.
Figure 2. Ant Group offers Credit, Investment, and Insurance services
Ant Group's strategy is to increase the trust and engagement of its customers in the Alipay platform by offering all kinds of services (digital finance, food, entertainment, transportation, travel, healthcare, public utilities..) and gain very accurate insights about them. These insights allow Ant Group to offer more innovative and customized products and services either directly or indirectly through its partners.
Reasons to invest in AI
Ant Group serves over one billion customers, 80 million merchants, and processes over 15 trillion dollars of transactions (Total Payment Value) every year. It has to be very accurate to maintain trust and customer satisfaction and keep on offering appropriate tailored products while managing all the risks related to KYC, fraud, AML, credit, liquidity, operations, security, and data privacy. In particular, its expertise in fraud detection is critical for the success of its platform. AI is used extensively at Ant Group to support not only its scale and scope of business activities but also its numerous partner operations.
AI Initiatives
Ant Group specializes in technology applied to the world of consumer and small and micro-business finance and is an online leader in CreditTech, InvestmentTech, and InsureTech. AI techniques such as machine learning, natural language processing, man-machine interaction, secure collaborative intelligence, and time-series graph intelligence support all these activities.
Risk Management
Ant Group has developed AlphaRisk, an artificial intelligence smart risk control engine to detect and prevent fraud. It offers real-time risk-based decisions to counter fraud attempts, real-time transaction verifications, and customer authentication that can be used by third parties. It uses state of the art AI algorithms to power AlphaRisk. Its prediction models allow companies to manage their risks better, secure their platforms, and guarantee legitimate customer transactions against frauds. Its models are self-learning and refit automatically.
CreditTech
Credit is a growth area for Ant Group. The level of consumer credit in China is still very low compared to the US and other developed countries. Working with 100 partner banks, Ant Group offers consumer and small and micro business loans. Models are used to assess and reevaluate credit limits, the likelihood of a borrower's ability and willingness to repay a loan, and the pricing on the loan.
Ant Group is developing joint credit risk models with some partner banks. Like in federated learning, the models use data from both Ant Group (consumption, wealth, risk profile) and the bank (tax and income) without ever leaving each institution, maintaining the privacy of data.
InvestmentTech
AI is used to match customers to investment products according to their risk profiles and behavior. Ant Group lets asset managers leverage its customer database, technology, and AI models to offer more innovative investment products on its platform.
Intelligent investment advisory is also used for asset allocation and investment recommendation. In partnership with Vanguard, it offers AI-based fund investment advisory services on its wealth management platform. It suggests a fund allocation based on the customer's financial objectives, risk tolerance, and time horizon. The minimum investment is only 113 dollars.
InsureTech
The insurance market is relatively underdeveloped in China. With a wealthier and aging population, there are growth opportunities in life, health and P&C insurance products. Ant Group offers shipping return insurance for merchandise purchased on the Taobao platform, health insurance, pension annuity insurance, and also works with third-party insurers to sell their products and collect insurance premiums, and contributions.
AI models can be deployed to assess the risk and pricing of insurance products based on the high-quality data collected on each customer. AI is also used to assist insurance claims, in particular, Image Recognition and Natural Language Processing to analyze submitted documentation and photos.
Challenges
Due to the scale and scope of Ant Group's operations, there are multiple challenges. We will focus on the ones related to AI.
First, Ant Group depends on the trust of the accuracy of its AI models. It relies on these models for prediction, decision making, risk management, matching of customers to products, pricing and valuation, fraud detection, and prevention, etc. Any failure of one of its models can be very costly. All the stakeholders in Ant Group's AI models need to trust them. Markets, products, customers, small businesses evolve all the time and become more sophisticated requiring the AI models to be continuously improved and updated.
Second, Ant Group works with a lot of user data. These data are at risk of being misused intentionally or unintentionally and this can hurt users' trust in Ant Group operations. Many countries including China have new privacy laws that become more stringent. Bad actors can also attempt to steal or misuse data. They can disguise themselves as partners or users.
Third, Ant Group relies on a network of partners and affiliates that it does not control directly. Any model failures or data issues can negatively impact Ant Group's AI operations. For instance, if some incorrect customer's income data is used by a financial partner, the final credit decision could be erroneous.
Fourth, Ant Group operates in financial services that are heavily regulated. Commercial and retail banking, asset management, insurance are all regulated. Online financial services are also starting to be closely regulated. Failure to comply can be very costly to Ant Group and compliance can be expensive.
Fifth, Ant Group is a technology company that needs to constantly innovate while maintaining operations at a huge scale domestically and internationally. With so many users, customers, merchants, small businesses, and financial partners, products, and daily transactions, its operations can be extremely complex to manage and change.