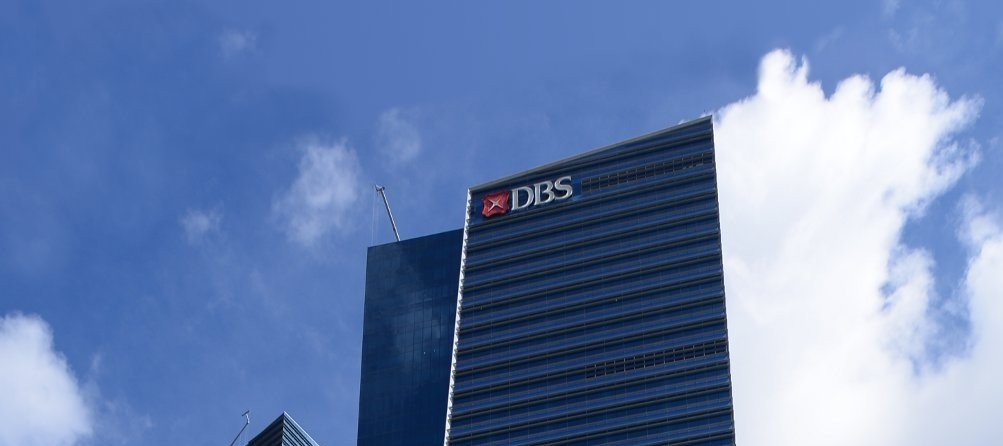 DBS Bank is the largest bank in Singapore and Southeast Asia with an international presence in China, Taiwan, Hong Kong, India, Indonesia. It operates in consumer banking, wealth management (10.8 million customers in 2019), and institutional and SME banking (240,000 customers) across 18 markets globally.
It started a digital transformation process in 2014 to modernize its business operations and become a fully digital bank. It has since then received many awards as the best digital bank and the best bank.
Reasons to invest in AI
It is not clear when AI became prevalent at DBS Bank but it has embraced digital transformation, the cloud, data, and analytics very early on to become more competitive and disrupt itself before being disrupted by competition from other banks, fintech companies, and foreign tech conglomerates such as Alibaba. In its early years, DBS Bank had a reputation for poor customer service.
Among the Singaporean banks, it offers more mobile apps (Figure 2) and has adopted mobile and digital banking to acquire, retain, and engage its customer base. 
Figure 2. DBS mobile apps
Analytics and AI initiatives
DBS Bank has numerous initiatives that leverage AI and analytics:
Digital payments
DBS Bank owns DBS PayLah!, a digital wallet used by its 1.6 million customers to make payments in stores, pay bills, order meals online, book shows, travels, taxis and make transfers to other users. It has many platform partners and uses its insights on its users for cross-marketing initiatives.
Contextualized marketing
DBS Bank uses contextualized marketing to sell products to its customers. It calls it hyper-personalization and is very similar to recommendation systems (for products or ads) seen in other industries. This kind of personalized service used to be available to high-net-worth individuals in private banking but can now be offered to all its clients thanks to technology.
Sentiment analysis
DBS Bank uses sentiment analysis to understand its clients better and address their needs and requests. This lowers the cost of customer support and increases customer satisfaction. Sentiment analysis leverages recent progress in Natural Language Processing by identifying positive and negative keywords and sentences in text and speech.
Algorithmic credit underwriting
In India and Indonesia, DBS Bank uses data-driven algorithmic credit underwriting models to approve small ticket-size loans to individuals through their mobile phones. These markets are much larger than Singapore and DBS Bank has to rely on automation and algorithms to service such markets. Mobile phones are also key to success because large shares of the population are under-banked.
Credit risk assessment and monitoring
DBS Bank is developing automation and data-driven capabilities for credit risk assessment and monitoring of the credit-sensitive assets in its portfolios and help reduce their downgrade risk.
DBS Bank is also building a credit platform for its Institutional Banking Group to manage and modernize its credit workflow. It has rolled out the platform to several regions in Asia.
Wealth management
In Wealth Management, DBS Bank is using robo-advisors with human advice with its DBS digiPortfolio product. It is offering customized market research and insights on its DBSiWealth platform.
Financial crime
DBS Bank is using artificial intelligence models to manage financial crime risks through dashboards, advanced customer and counterparty network monitoring, and priority ranking of financial crime risk.
Platform operating model
DBS Bank has used a Platform Operating Model strategy in 2018. These platforms let business and technology collaborate on common projects, share data, models and analytical tools, predictive analytics and workflow processes. DBS Bank has deployed over 33 such platforms across its business.
Call centers
DBS Bank is using AI models in its call centers in Singapore and India to predict customer issues and route the calls more efficiently and address the issues automatically.
APIs
DBS Bank has adopted builts APIs in real estate, education, healthcare, insurance, transport, logistics, and e-commerce sectors to connect with its ecosystem partners and cross-sell its services to their shared customers using contextualized marketing.
Challenges
As a financial institution, DBS Bank is exposed to credit and financial risk, financial crime risk, data governance and protection risk, cybersecurity risk, regulatory and reputational risk. As it expands its digital footprint, cybersecurity and data protection are becoming fundamental to the credibility of its digital operations.